HYDRA Pro
The Ultimate in Yacht Infotainment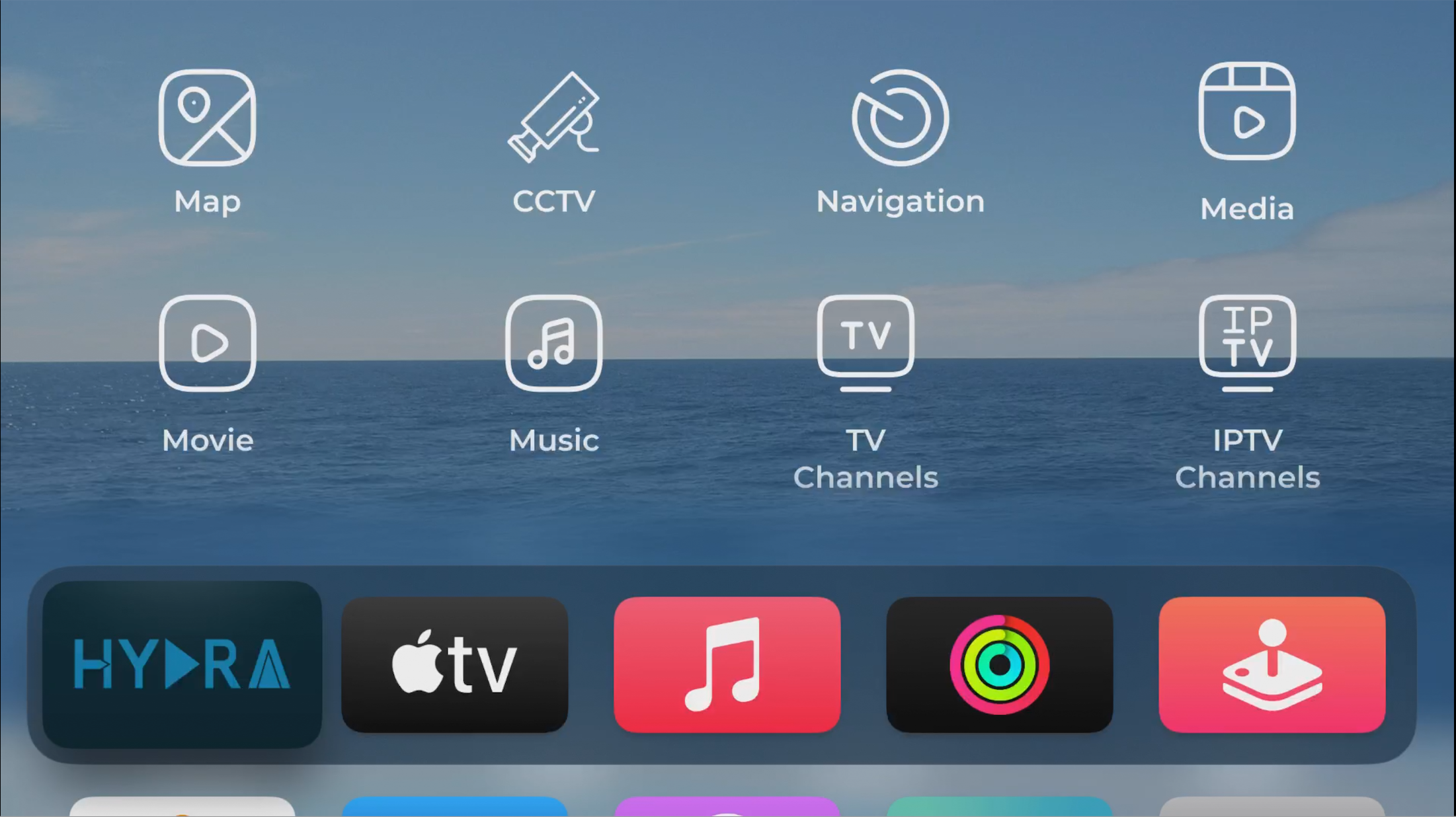 Hydra is the AppleTV App that comes with the CNSat's SMART Server turning your AppleTV in the Onboard Infotainment Hub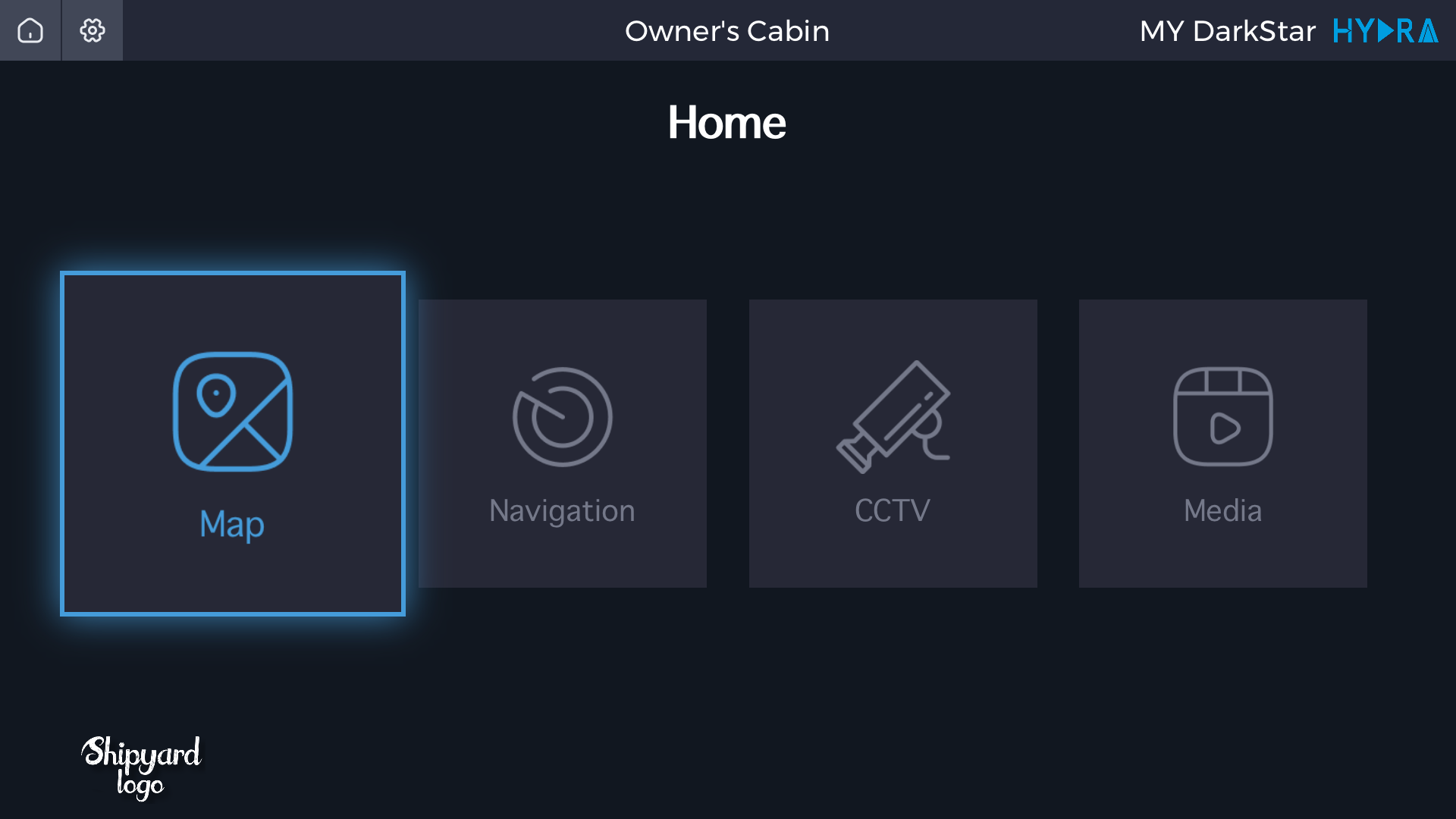 Easy to use, with a simple customizable user interface, it supplies all the features needed for the Owner's, guests and crew.
Enjoying the best experience for the user.
NEW!!! Configurable Welcome Screen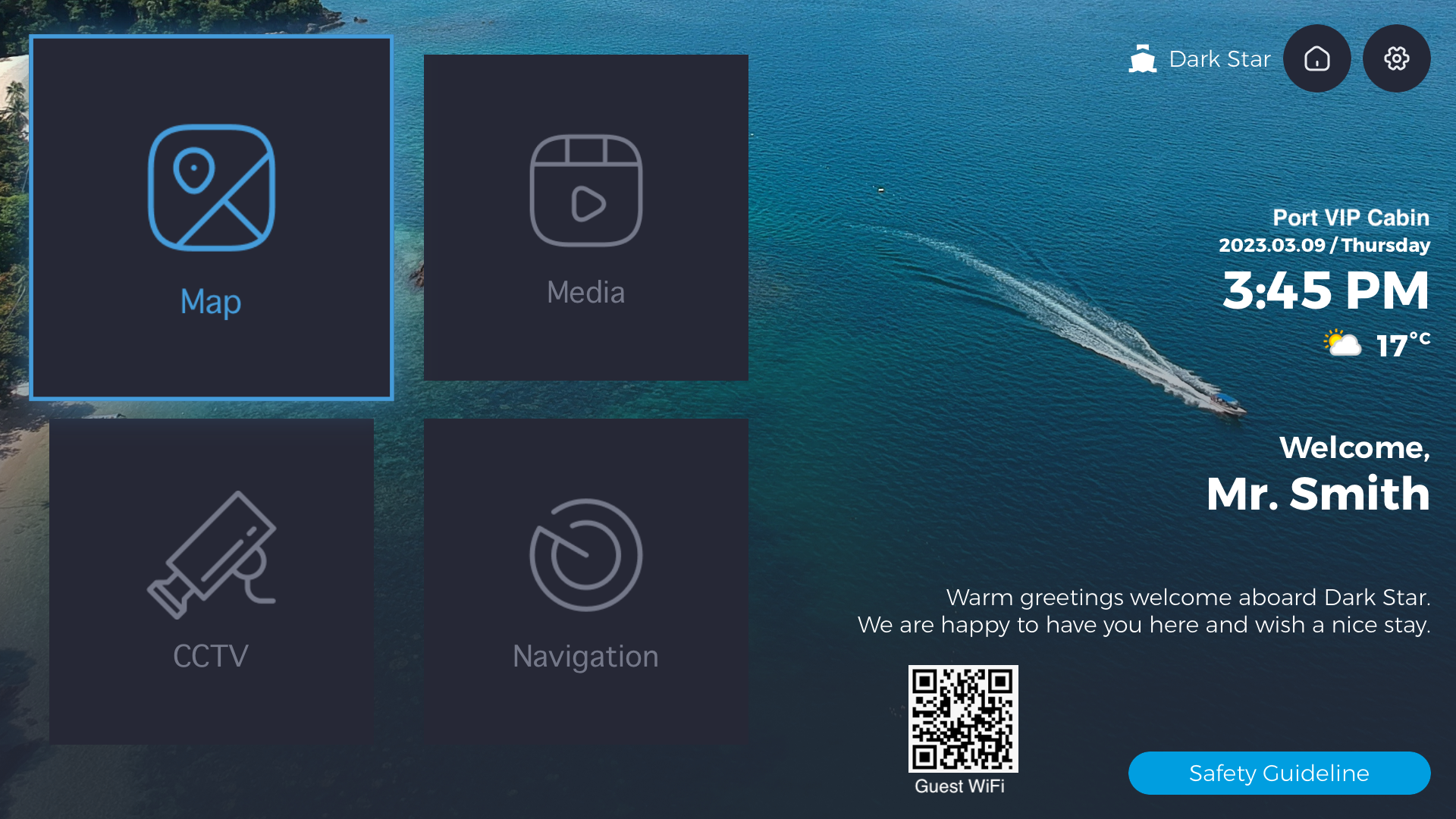 The Welcome Screen configurable via SMART Server web page supplies info about Safety Guideline
and also it can provide a QR code for the Guest Wi-Fi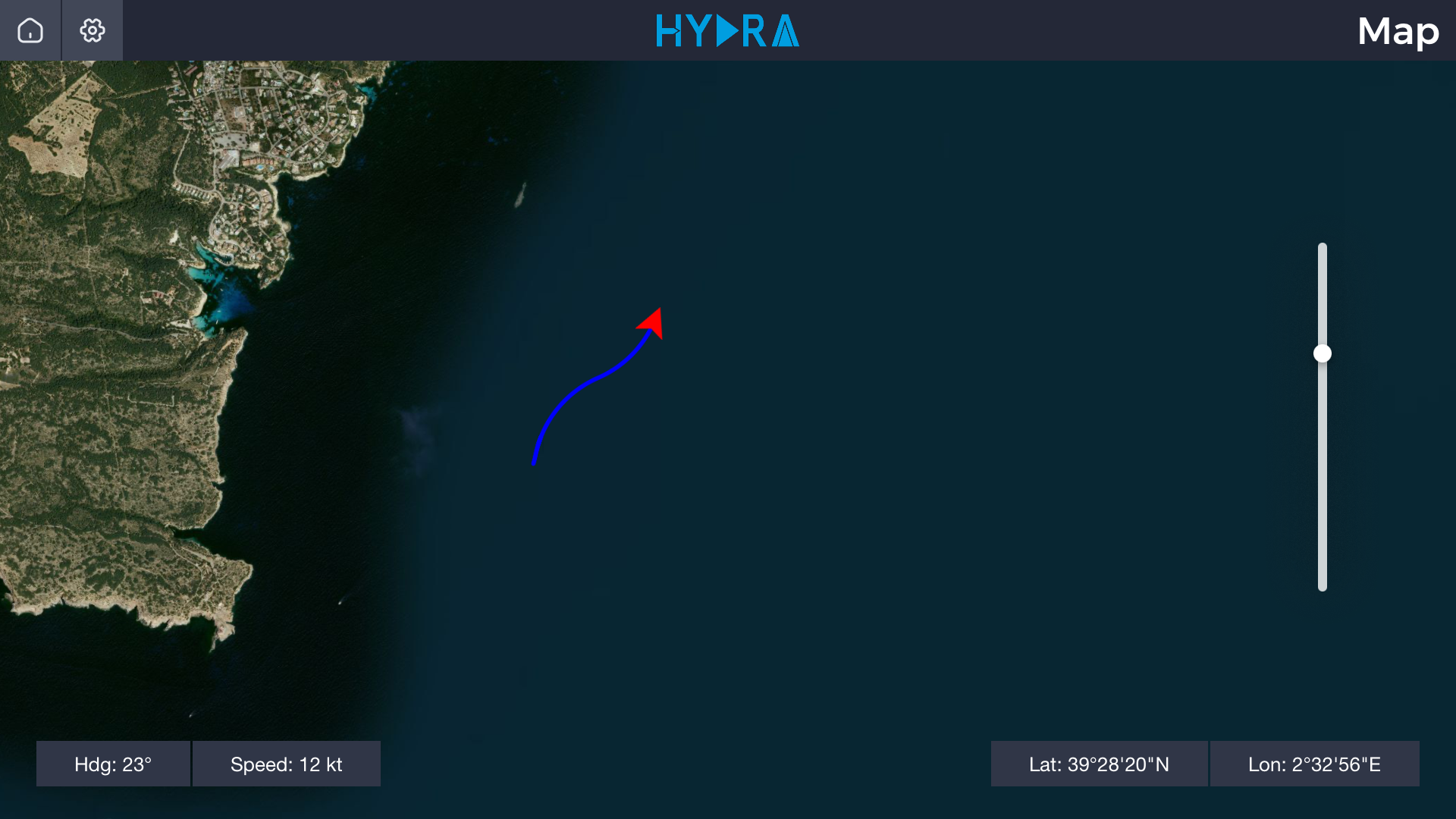 Map Button supplies the yacht position on the satellite map with the main information such as Heading, Speed and GPS Position.
Just sliding the thumb on the AppleTV Remote you can Zoom In or Zoom Out or move the map.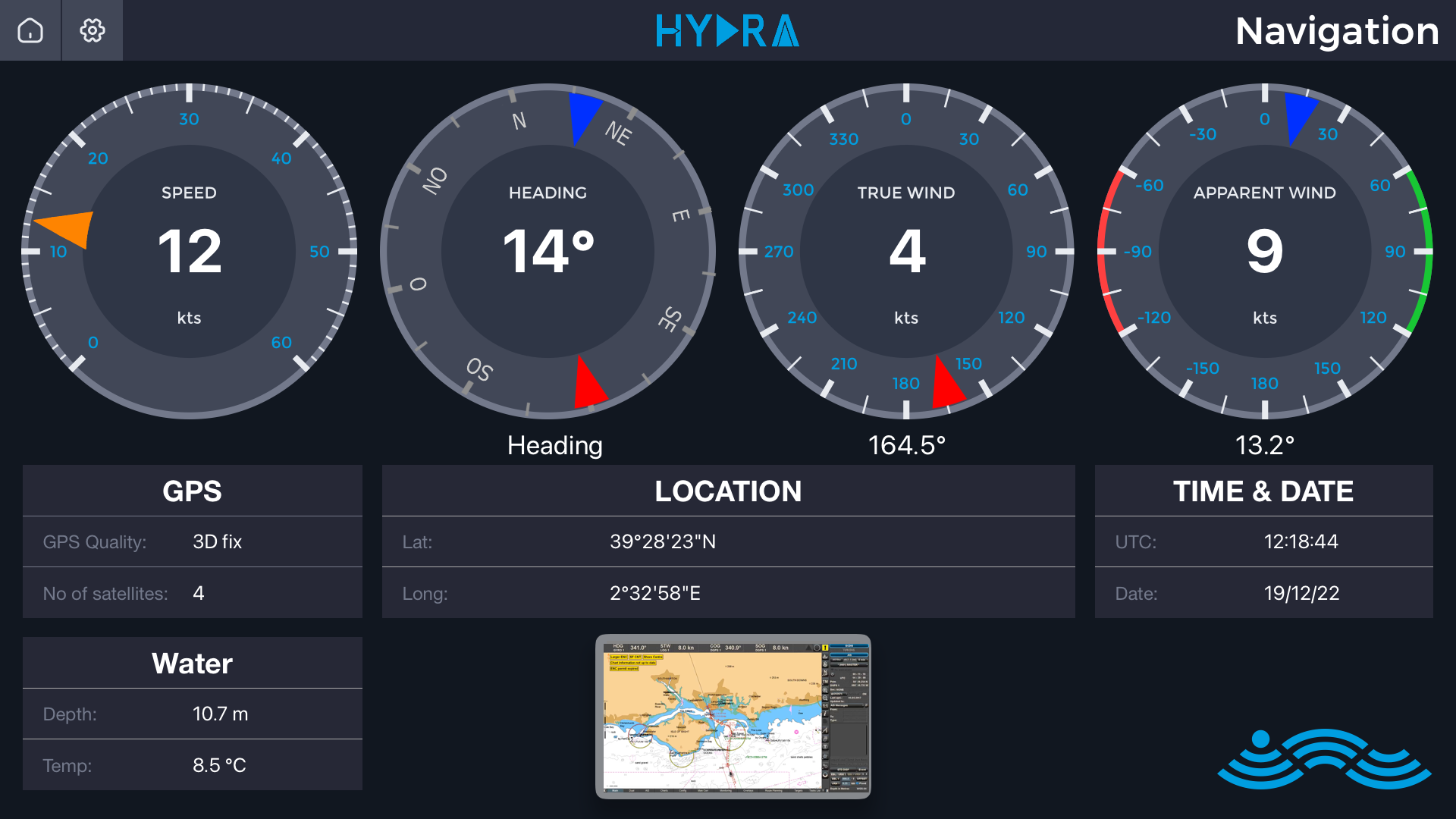 Directly from the wheelhouse instruments, navigation data such as GPS Position, Wind, Depth, Water Temp, Speed, Heading are displayed. A secondary button will display full screen the screen of the chart plotter.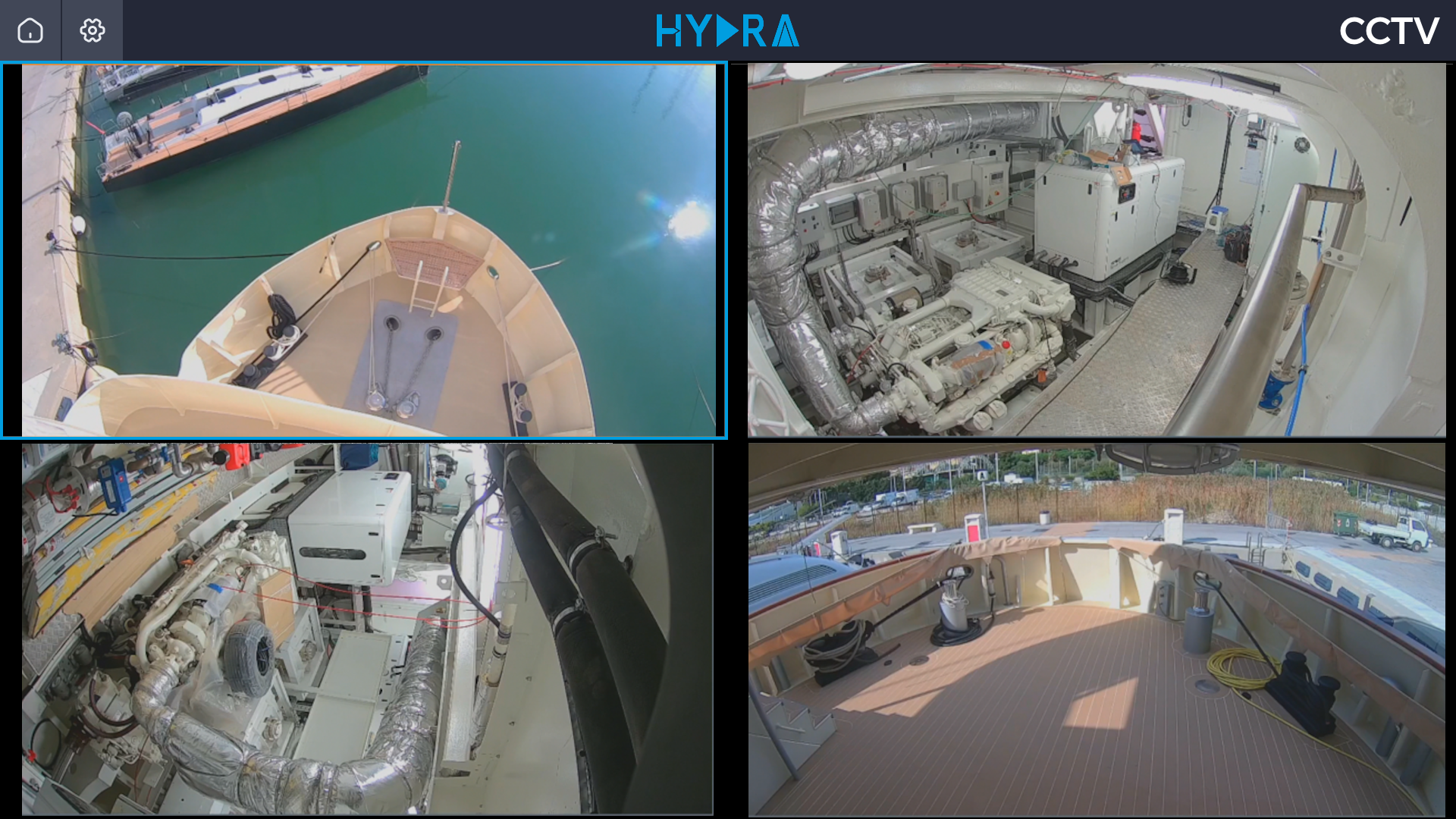 CCTV Page manages up to 24 cameras (displayed six per time). Every camera can be selected and displayed fullscreen.
 The layout can be is customizable based on AppleTV location.E.g.: Captain's Cabin will show also engine room or security cameras while Guest cabins just the panoramic ones.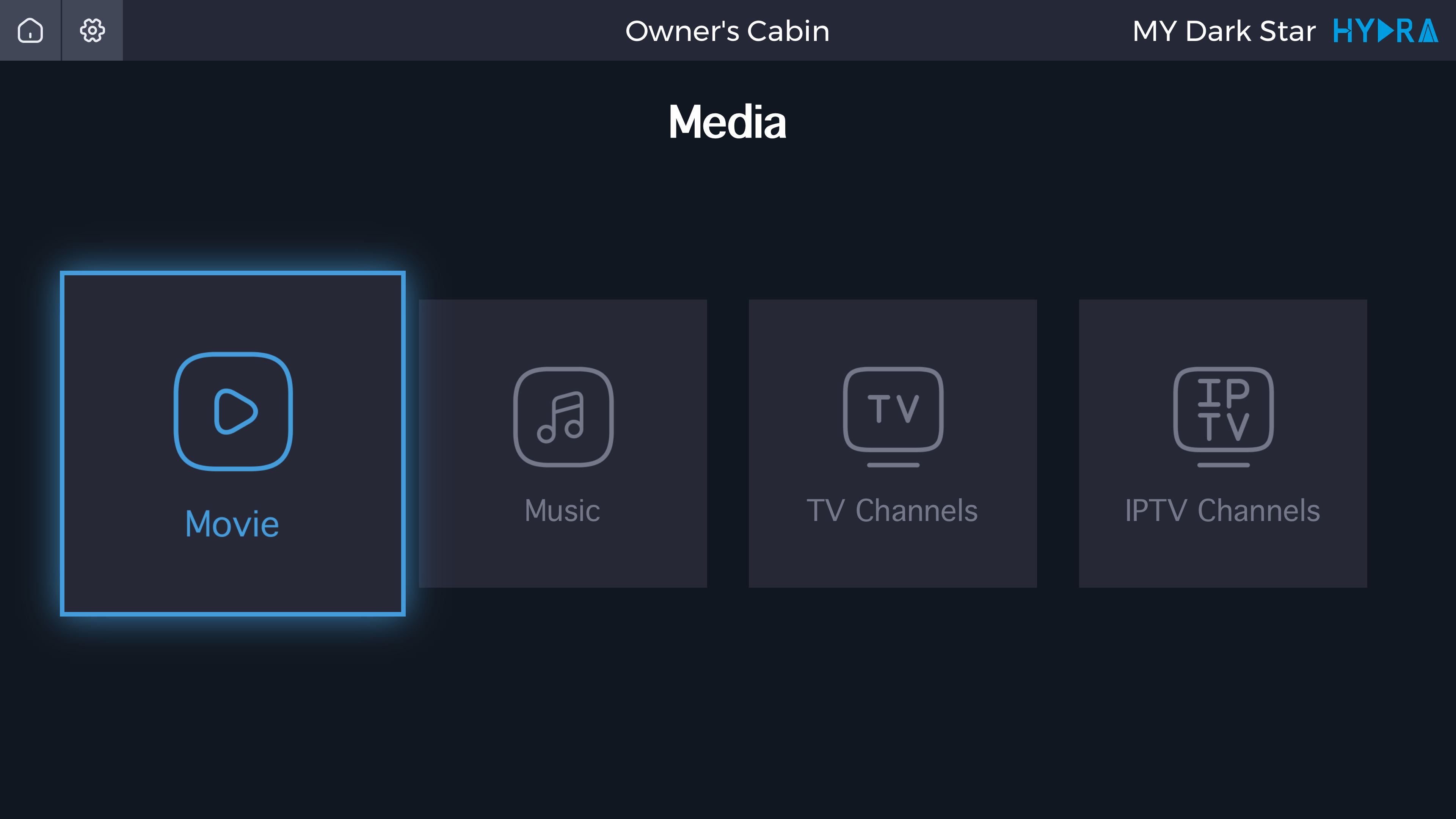 Enjoy Movies, Music and TV on board directly from the Apple TV