SMART ANTENNA SELECTOR
The best way to intelligently manage the TV Satellite antennas on board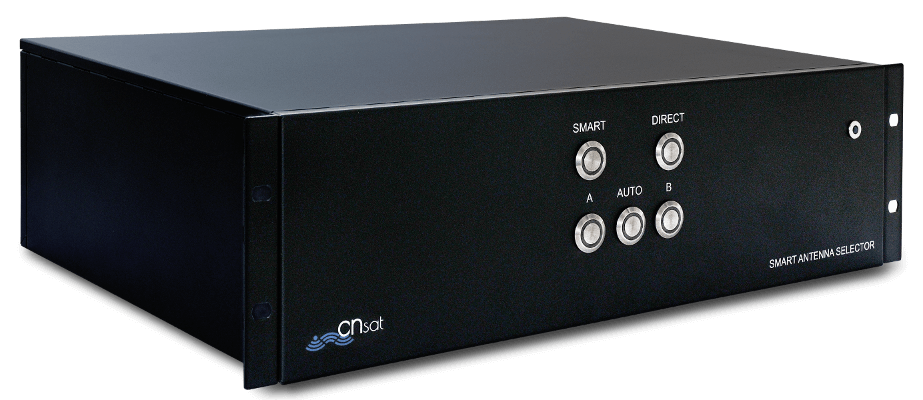 Never lose the signal again...
How many times has it happened, perhaps at the climax, the image vanished from the TV with the classic message
"No signal from the satellite dish".
During a match… In the crucial scene of a movie… While our favourite pilot crosses the finish line…
With the Smart Antenna Selector this will not happen anymore. He'll keep you connected to the Satellite. Without never again losing the highlight!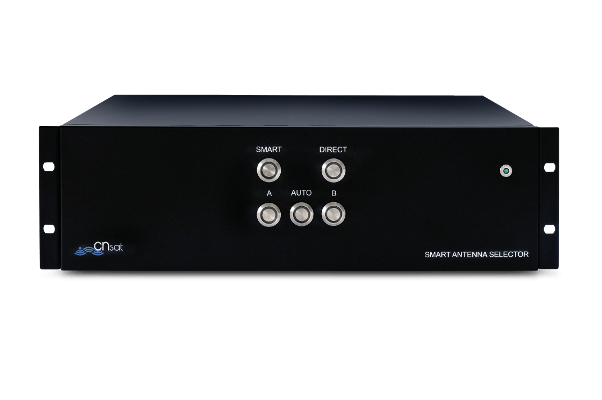 Automatic, Manual or Direct Mode
The simple frontal lay-out provides the main functions callable by pressing a button:
In "Smart Mode" the SAS, through an analysis algorithm, choose and point it to the decoder the better signal received from one of the two antennas. In a few milliseconds, that SAS in case of need, switches between an antenna and the other one. Both antennas are pointing the same satellite
The buttons A, B and Auto may force the receiving from the antenna A, antenna B or in a automatically mode.
In "Direct Mode" the signals of the two antennas are pointed to the two banks of decoders in order to have the group A on the antenna A and Group B that receive the signal from B. In this way you can get two different satellites simultaneously (for example. Astra 28E and Hot-Bird 13E)
Connections
The antennas A and B are connected at the back of the SAS as well as the two distributions
At the outputs  are connected the multiswitch which will distribute the signal to the two banks of Decoders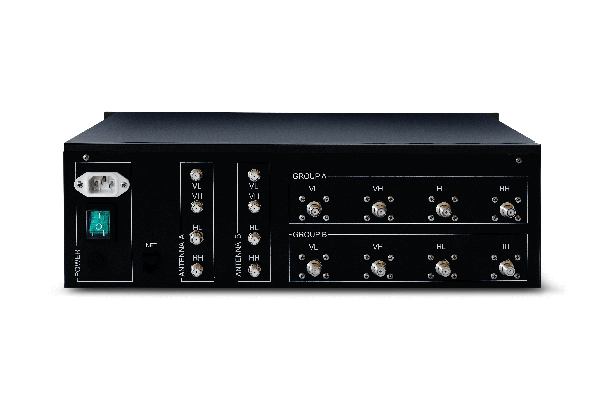 Contact us for more information
Compatible with KVH HD11, HD7, TV8, TV5, TV6. Seatel XX04, soon available for Seatel TV Series (80,100, 120)